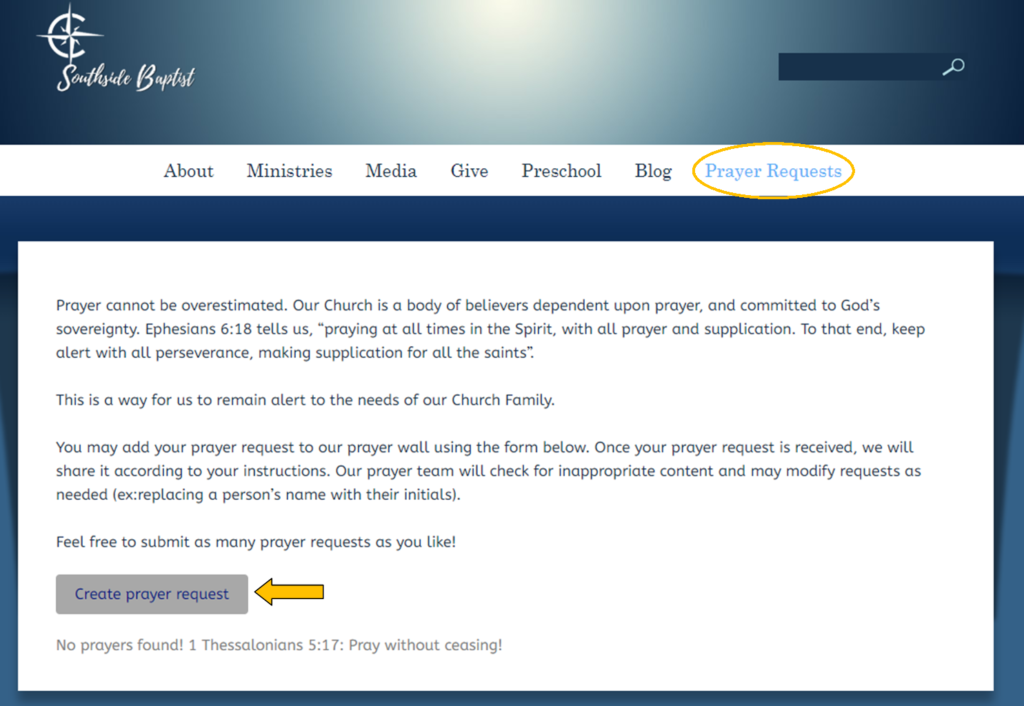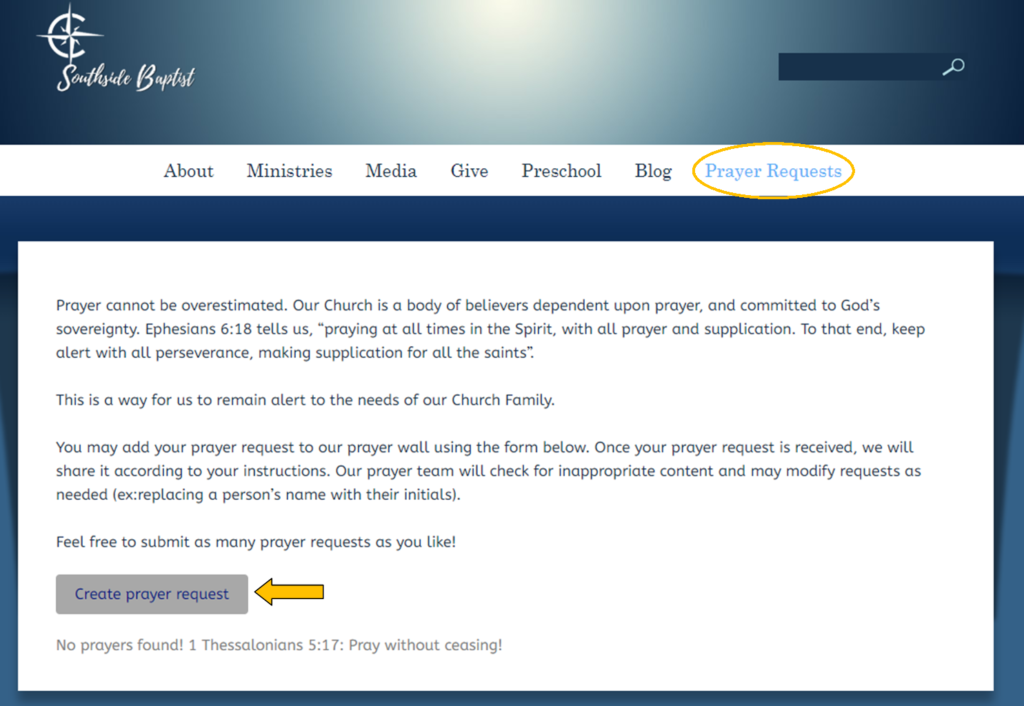 As believers we pray. And beginning today, we have one more way for you to pray for one another and let your prayer requests be known and a way for you to pray for each other.
Simply use our website and click the Prayer Request tab, the scrolling "Prayer Request" banner, or use your SSB app to access the online Prayer Request form.
If using the SSB app, click more, then the second banner that says "Prayer Requests"
Read more...
---