About Us
We are glad you joined us today. It is our sincere desire that Southside Baptist becomes a place where you connect with God and others. Here at Southside God is worshipped and honored through relevant messages centered in God's Word. We trust you'll find Southside Baptist Church a place you can call home.
We celebrate God's presence every time we come together as a family and we also demonstrate God's love by ministering to the needs of people. At Southside we see individual and families build life-changing relationships with Jesus Christ and each other. Southside is a place to find answers to life's questions and major questions that living brings….. What am I here? Is there a plan for my life? Why can't I be happy?
The bible, the owners' manual for life, answers these major questions, as well as daily questions that may not be major, but sure need answers. Southside has a warm, accepting, and friendly energy that immediately makes you feel comfortable and at home. We accept one another as Christ has accepted us—just where we are and just as we are. It is this genuine love that allows life relationships to develop.

Preschool
Mission:
To develop students with a heart for God who grows as Jesus did in wisdom, stature, and in favor with God and man.
Philosophy:
Southside Preschool joins with the Christian family to provide for the individual needs of each child entrusted to our care. We strive to focus on the individual needs of each child in the light of God's Word. We desire for each child to learn about Jesus and how HE wants us to live.
Curriculum:
We believe that young children learn best by doing. Children are taught from the biblically based Abeka curriculum. This curriculum is based on the understanding that young children's play is their "work". Southside Preschool trains children to develop through a balance of child-initiated and teacher directed activities to help prepare the children for future academic growth and development. Many other resources are used to make sure your child has a good beginning.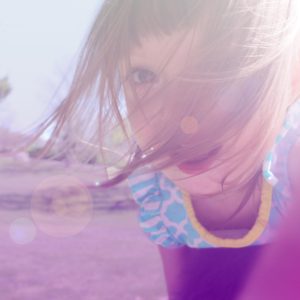 Social Goals:
1. Lead child to awareness & understanding of Bible, God, Holy Spirit, Jesus & His sacrifice for us.
2. Help child learn how to get along with others.
3. Help child learn self-control.
4. Help child increase in independence.
5. Help child give & receive affection.
6. Help child begin to understand & appreciate the world around him.
7. Help child develop large & small motor skills.
8. Help child develop a good self-image.
9. Help child develop language skills for good communication.
Academic Goals:
1. Say & recognize shapes, colors, numbers, capital and lowercase letters.
2. Identify letter sounds.
3. Understand concepts such as first, last, next, middle, same, different, etc.
4. Be able to share things in front of peers.
5. Print first and last name correctly.
6. Listen attentively.
7. Follow commands in order.
8. Perform fundamental movements such as walking, running, hopping, skipping, and galloping.
9. Develop body awareness: knees, head, shoulder, elbow, hip, front, back, side, etc.
10. Develop memory skills through poems, rhymes, and songs.
Hours of Operation
Monday-Friday
Full Day: 6:30 AM – 4:30 PM
Half Day: 6:30 AM – 11:00 AM or 12:00 PM – 4:30 PM
AM Academic Program begins @ 8:00 AM
PM Academic Program begins @ 12:00 PM

Give
We'd love for you to join us in our mission of reaching lives for Christ. Your generosity enables us to help more people experience the life change that accompanies knowing Him. We appreciate your financial contribution and we hope that the simplicity and convenience of being able to do so online is helpful to you.
You may authorize your bank to allow us to deduct a specified amount from your account without having to write a check. You may also use your debit or credit card, just like you pay bills or make purchases online. It's secure and confidential!
Please click

here

to begin.

Media
May 18, 2017

What to Do When You don't Know What You are Doing

May 14, 2017

Characteristics of a Great Mother, Wife, and Woman

Apr 30, 2017

Spiritual Maturity

Apr 23, 2017

Bro. Bradley Cornelius

Apr 16, 2017

Easter 2017 Message

Apr 9, 2017

Benefits Of The Spirit's Wisdom

Apr 2, 2017

A Recipe for A Fruitful Ministry

Mar 26, 2017

The Cross Is Not Foolish

Mar 19, 2017

I Love My Church

Mar 12, 2017

Unity is a Very Powerful Thing
In the year of 1953, Second Baptist Church Princeton, felt the need for a mission in the Shirt Factory Addition of the city. A vacant house was secured and services began with Sunday at 11:00 am and preaching at 10:00am. This was in order that the pastor, Bro. H.D. Knight could carry on the services at the MIssion as well as serve Second Baptist.
Later, other young ministers came and worked with the Mission. Second Baptist was the sponsor of this work until 1955. At that time, the property was sold to First Baptist. Bro. H.G.M. Hatler, pastor of the first Baptist church continued the work started by Second Baptist. The Lord blessed in many ways and after much prayer, they saw the need for an organized church to carry on the work in the community. With this purpose in mind, the Mission on Nichols Street became South side Baptist Church.
On Sunday, February 5, 1956, in an afternoon service, the South side Baptist Church was organized with 74 members coming from First Baptist and eight members from other local churches for a total of 82 charter members.
On March 11, 1956, Rev. Gates Bowman was called to be the first pastor. Bro. Bowman accepted the call and begin his ministry on April 15, 1956. On that date, the name of the church was changed to "Southside" instead of South side. Bro. Bowman served as pastor until November 14, 1959.
Rev. Wallis Gray served as Interim Pastor until Rev. Deward Hurst became pastor on February 14, 1960. Rev. Donald Moore served as pastor June 1964 – January 31, 1968. Rev. H.G.M. Hatler served as Interim Pastor. Dr. Don Mathis served as pastor May 26, 1968 – October 14, 1979. Rev. Thomas Shelton served as Interim Pastor October 1979 — August 1980. Rev. Bob Noffsinger served as pastor September 21, 1980 – December 1990.
The church moved in a new sanctuary, offices complex, nursery and music facilities in April of 1981.
Rev. J. Bill Jones served as Interim on January 1990 – June 1991. Rev. Ronnie Sivells began his pastorate on July 1, 1991. In November 1988, the church called Ron Green to serve as Minister of Music and Youth. He served until December 1999. In August 1992, the church called John Benton as its first Associate Pastor. He served until March 25, 2015 Bro. David Scott was called as Minister of Music in January 2002 and served until July, 2016. In June 2004, Ronnie Sivells resigned as Pastor and assumed responsibilities with the Kentucky Baptist Convention working with churches in Western Kentucky. Rev. J. Bill Jones served as Interim Pastor from 2004 – 2005. Rev. Delton Beall served as pastor from 2005-2008. Rev Bruce Hodge was called as transitional pastor on July 19, 2009 and served until October 3, 2010. Bro. Mark Williams served as pastor from June 2012 – July 2014. Bro. Kent Workman served as interim pastor from August 2014 – July 2015. Bro. Baxter Boyd was called to be pastor on February 28, 2016 and currently serves in that role.